100% HOME COMPOSTABLE PACKAGING
Our focus on meals bursting with flavour, combined with home compostable packaging, means you really can have it all in the mountains. All products are designed by 'foodies' for maximum plant-based deliciousness and are wrapped in earth positive, lightweight, packable pouches. With our guiding principles of social, economic and environmental responsibility our mission is to respect and protect our wild places and put kai in your puku to fuel your outdoor adventure!
STILL WANT CONVENIENCE OF A FOIL BAG? We've got you covered​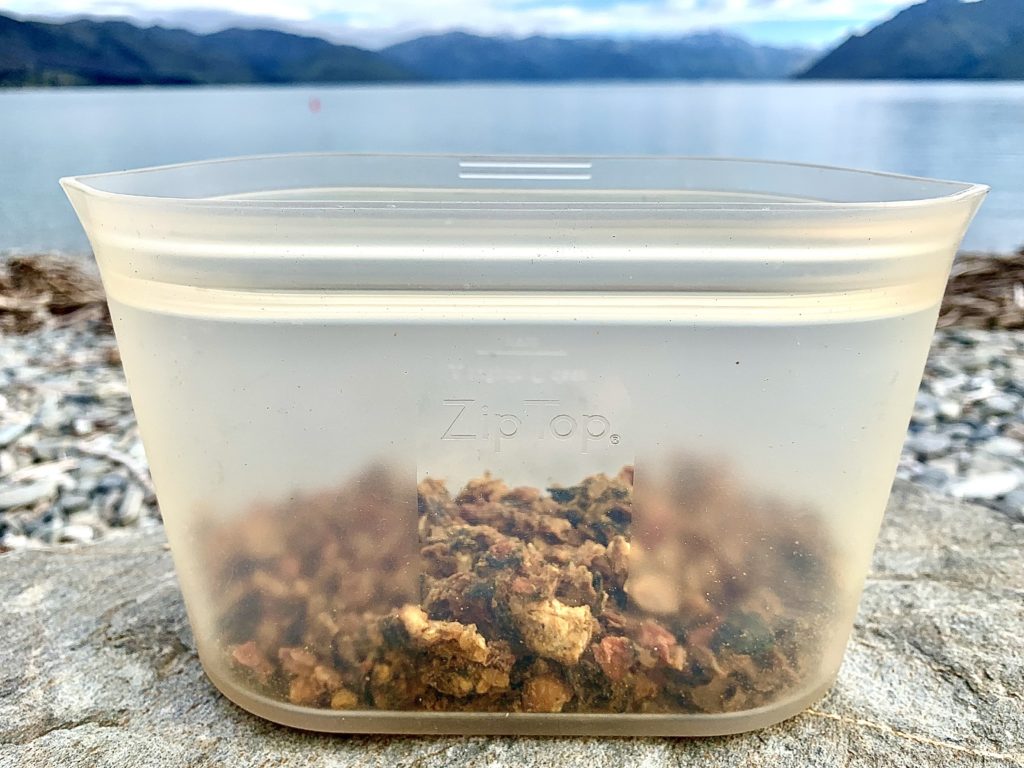 ZipTop™ is a convenient reusable way to rehydrate your meals. Simply pour in your Local Dehy meal and add hot water.
Made of platinum silicone, ZipTop containers can withstand 200°C. The chunky zip top seal is robust and prevents leakages. They are easy to rinse out, and once you are back home you can wash and reuse them. ZipTop is dishwasher safe too.
For each ZipTop we sell, we will donate $1.50 to a local Wanaka Trust: Te Kakano, a volunteer community-based plant nursery propagating native plants for local habitat restoration.
Fresh tub of hummus on the trail? No problem.
Our delicious, nutritious vegan meals, porridges and hummus range are made with aroha in Lake Hawea, and all they want to do is go on adventures, just like you. Grab one of our weekender packs, featuring Frankie and Emily's favourites, or stock up for the season with our bulk discount packs for everything you need on the hill whether you are on foot, bike or kayak, Local Dehy is good for all your outdoor activities.