Spag bol
Our vegetarian take on this obvious choice contains TVP (textured vegetable protein) as our 'mince', high in protein and fulfilling, combined with a rich tomato sauce and the addition of shiitake mushrooms, lashings of broccoli and carrot make this our personal favorite.
Our wee tip: For a true Italian meal away from home bring along some Parmesan cheese to sprinkle on top.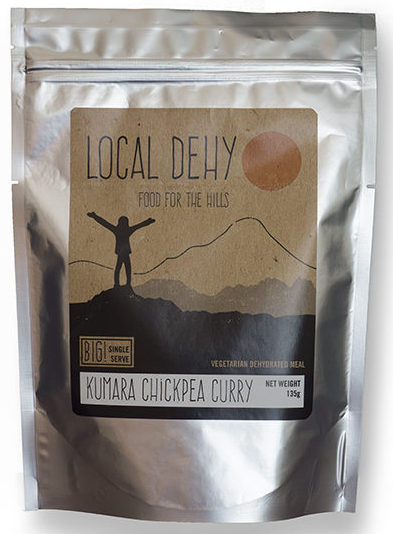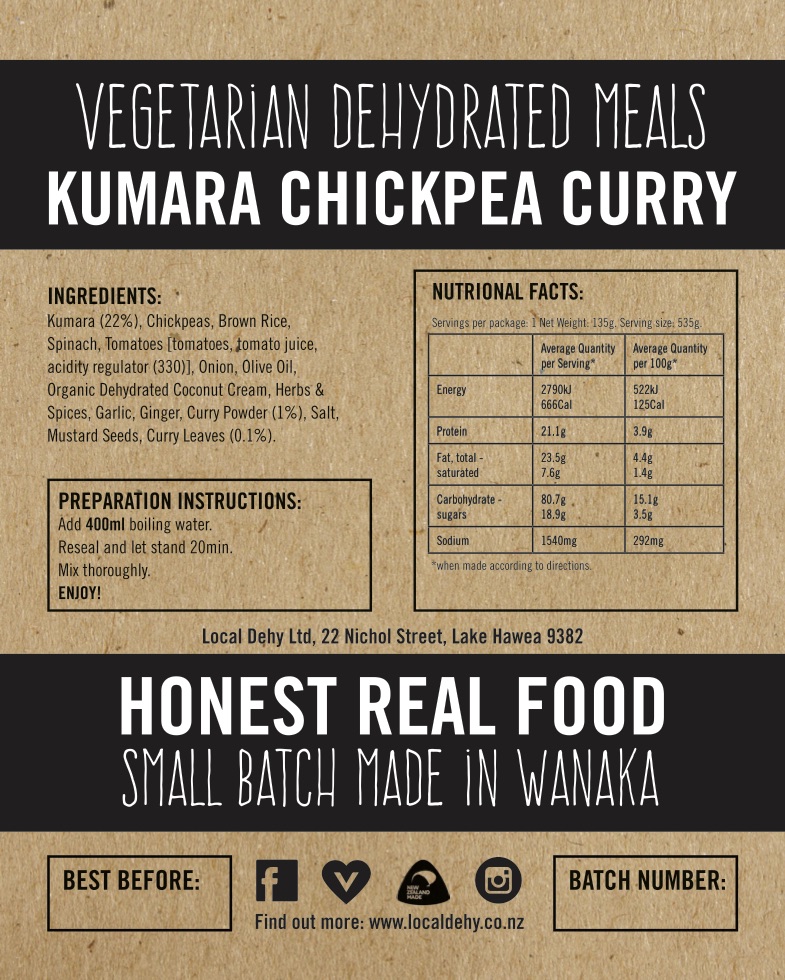 Kumara chickpea curry
The crowd favorite, this mildly spiced Indian curry contains a range of freshly toasted and ground spices to create an aromatic flavoursome meal. With bucket loads of spinach and the ever kiwi Kumara, we have a classic.
Our wee tip: If you like it on the spicy side add as much chilli as you can handle.
Chilli beans
This mexican inspired meal tickles the tastebuds by combining a trio of black beans, kidney beans and black eyed peas with a smoky tomato sauce flavoured with freshly ground spices and the addition of some welcome 'green and orange' with spinach and carrot.
Our wee tip: If you like it hot like we do, add a bit more chilli, and throw in some tortillas for a mountain burrito!
Moroccan lentils
Coming soon!