OUR STORY
We are Frankie and Emily. We love good food, we love outdoor adventures, and we love our wild places.
Our Local Dehy journey began back in 2015 when we were looking for lightweight vegan meals to take to the hills. We found limited options and none that tasted good. So we started making our own meals full of flavour and dehydrating them. Two years, many trials, hundreds of tastings sessions and recipe adjustments later, Local Dehy was born.
Personally, and as a company, we have a strong commitment to sustainability.  We have used this to guide all aspects of our manufacturing, from sourcing local ingredients to using solar power. We are always checking our practices to align with the preservation of our natural and wild spaces.  
As frequent adventurers in the outdoors, we adhere to the concepts of kaitiakitanga, to protect and respect papatūānku, and to enjoy and not destroy. 
Whilst adventuring we are regularly confronted by the continued damage to the environment through human intervention. We are seeing the demise of our glaciers at rapid rates caused by rising temperatures, and frequent extreme weather events. Choosing a plant-based diet is just one way that we can all decrease our emissions footprint.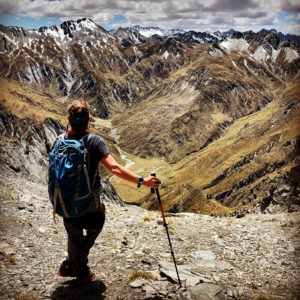 So, we live in a wee house in Lake Hāwea, just outside of Wanaka, with our ginger cat Kehu. The mountains that surround us are our inspiration for adventure and sustainability.  
We make small batches of dehydrated meals in our custom-built food trailer. Our passion for food and adventure drives us to produce the most delicious meals you can eat in the mountains.
Flavour is one of our core values and is at the heart of all our food.